Advocacy
Stand united with fellow members as we monitor and advocate for your interests at local, state, and national levels, ensuring that your voice is heard where it matters the most. Our dedicated OHI public affairs staff is committed to yours and the industry's success, providing unwavering support and guidance every step of the way.
Member | Prospective Owner | International | Supplier | Industry Professional
Member-Only Exclusive Discounts
Unlock exclusive member-only discounts that provide cost-saving opportunities and enhance your bottom line. Enjoy privileged access to a range of products and services at reduced rates, empowering you to make the most of your resources and investments. View all available discounts here.
Member | International
Ready-to-use Resources
Simplify your operational processes with a wealth of readily available resources housed within the OHI Resource Center. Access a diverse collection of ready-to-use templates, including operational procedures, standardized operating protocols (SOPs), ADA resources, and more designed to streamline your business operations and ensure compliance with industry standards and regulations. Explore a range of meticulously curated toolkits tailored to address specific operational challenges, providing you with the necessary framework and resources to optimize efficiency and productivity. With these valuable resources at your fingertips, you can expedite workflows, enhance guest relations, and maintain a competitive edge in the dynamic outdoor hospitality landscape.  
Member | Prospective Owner | International | Supplier | Industry Professional
Market Intelligence Data
Keeping you up to date on all the latest trends in the industry and what's coming around the corner is our job, and we do that by conducting industry-leading research and giving you exclusive priority access to the data. 
Gain valuable knowledge with exclusive access to a comprehensive repository of industry reports and economic impact data spanning over a decade. Stay ahead of the curve by leveraging valuable insights and trends that can inform your strategic business decisions. Understand market dynamics, consumer preferences, and emerging industry patterns, enabling you to adapt and innovate proactively in a rapidly evolving market landscape. These meticulously curated reports serve as a valuable resource for informed decision-making and long-term planning, ensuring that you remain at the forefront of industry developments.
Member | Prospective Owner | International | Supplier | Industry Professional
Industry-Leading Professional Development & Networking
Invest in your professional growth and expand your industry network through OHI's professional development opportunities. Stay at the forefront of industry trends and best practices while fostering meaningful connections with like-minded professionals in the Outdoor Hospitality Industry.
Campfire Voices

| Connect and engage with industry peers through our dynamic and collaborative Facebook group, Campfire Voices. Join the conversation, share insights, and build valuable relationships within the vibrant community of outdoor hospitality professionals.

On-Demand Professional Development Recordings

| Access a diverse library of on-demand professional development recordings, offering valuable insights and practical knowledge from industry experts. Enhance your skill set and stay informed about the latest trends and best practices in the outdoor hospitality sector at your convenience.

National School of RV Park and Campground Management

| Elevate your business acumen through this prestigious educational program, focusing on specialized management principles tailored to the outdoor hospitality industry. Gain valuable insights and strategies to drive operational excellence and business success.

NFPA 1194 Completion Certificate Course

| Acquire vital knowledge of the National Fire Protection Association (NFPA) 1194 standards, crucial for anyone involved in building, remodeling, or expanding outdoor hospitality facilities. Stay informed and compliant with the latest industry regulations, ensuring the safety and well-being of your guests and staff.

Prospective Owners Workshop (POW!)

| Accelerate your journey toward successful park ownership through this immersive workshop designed to provide on-demand learning and practical insights. Gain the essential skills and knowledge needed to kickstart your venture with confidence and clarity.

Outdoor Hospitality Conference and Expo (OHCE)

| Mark your calendars for the highlight of the industry calendar – OHCE, the premier annual event hosted by OHI. Immerse yourself in a wealth of educational sessions and networking opportunities, fostering valuable connections and staying updated on the latest industry innovations and trends.
Member | Prospective Owner | International | Supplier | Industry Professional
The OHI Marketplace
Explore the expansive OHI Marketplace, your gateway to a wide range of trusted vendors and suppliers ready to enhance your Outdoor Hospitality business. Discover an array of essential services, like music and movie licensing, renowned equipment brands like John Deere and Kubota, comprehensive supplies from Lowe's, reliable WiFi and TV providers, top-quality golf carts, dependable propane suppliers, and so much more.
Member | Prospective Owner | International
Premium Listing on GoCampingAmerica
Elevate your business presence with a premium listing on GoCampingAmerica, an unrivaled platform that connects outdoor enthusiasts with their next adventure. Benefit from unparalleled exposure on one of the largest campground databases online, leveraging a robust search engine that enables RVers and campers to effortlessly locate your park along their route. With GoCampingAmerica, maximize your visibility and ensure that your business stands out to the multitude of adventure-seekers actively searching for their next trip. 
Member | International
Complimentary subscription to OHINews
Members receive a complimentary subscription to OHI News, our comprehensive and information-packed biweekly industry e-newsletter. Stay ahead of the curve with timely updates, in-depth analysis, and expert insights curated specifically for the dynamic Outdoor Hospitality Industry.
Member | Prospective Owner | International | Supplier | Industry Professional
Premium Supplier Benefits
Elevate your business with exclusive benefits as a supplier of OHI. Expand your reach and visibility through a prominent listing in the dynamic OHI Marketplace. Stay informed and empowered with the latest updates on OHI news, industry events, and pertinent government affairs impacting the outdoor hospitality sector. Access an annual member physical mailing list, facilitating direct outreach to potential clients and partners. Enjoy discounted rates on professional development opportunities, ensuring continuous growth and excellence for you and your team. Maximize your marketing impact with reduced advertising rates, effectively reaching your target audience while optimizing your budget. Explore diverse advertising opportunities and special pricing for exhibiting at the prestigious Outdoor Hospitality Conference & Expo, the premier national event dedicated to the RV park and campground industry. Unleash your business potential and connect with owners and operators of the outdoor hospitality industry, all while leveraging exclusive benefits tailored to enhance your business's success.
Supplier
Music Licensing
OHI member-parks are turning music into money at their parks—with karaoke contests and pool parties that drive engagement with campers who purchase tickets to participate. But did you know if you play music at your park, you must have a license to avoid copyright law infringement? Learn more here.
Questions?
If you have any questions about how OHI can benefit you or your business, our membership team is here to help. Reach out to us on the contact page, 303-681-0401 (ext 2 for membership) or chat with us on ohi.org.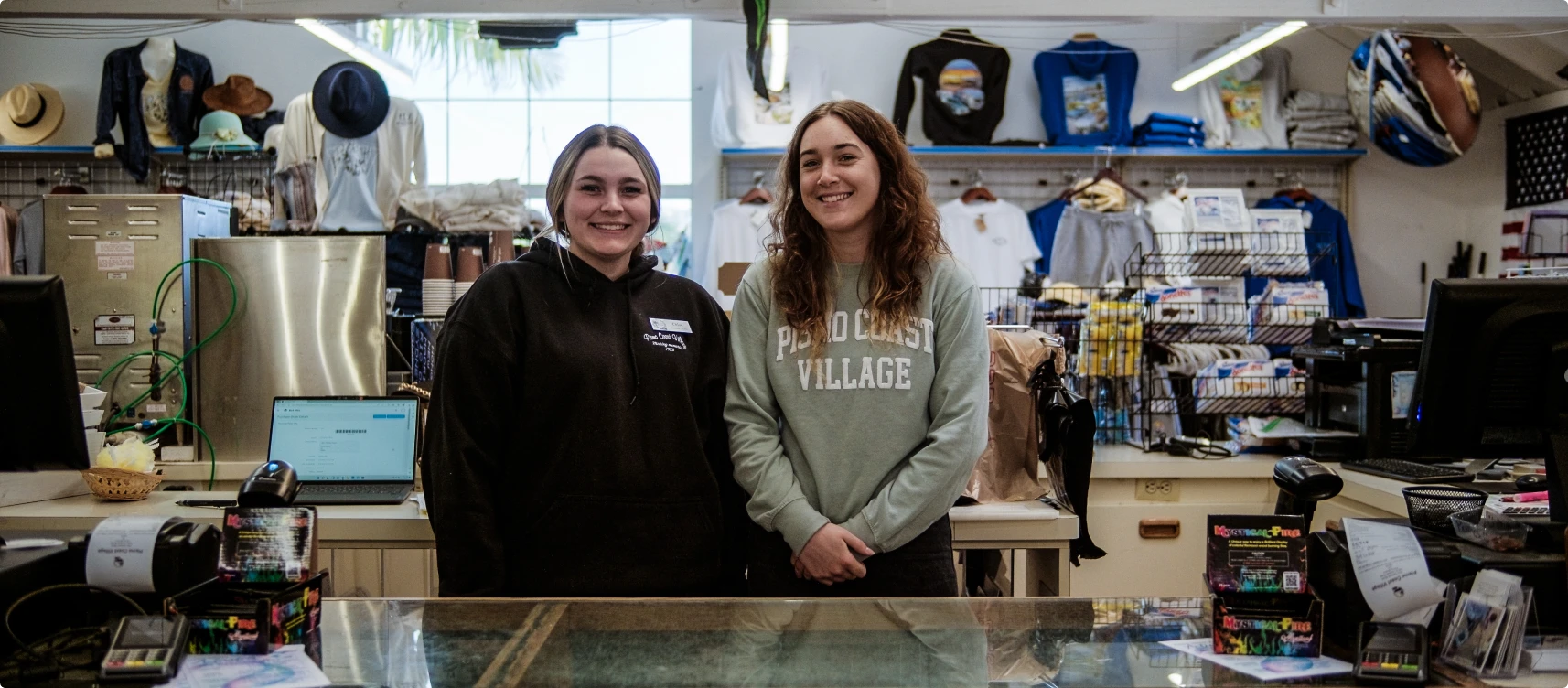 One of the most remarkable benefits of this membership is the unparalleled opportunity for personal growth.
Join the Community