July 20, 2022
With gas prices being what they are, greater attention is being focused on electric vehicles, and that attention extends to RVs. Electric RVs offer campers many benefits, including the opportunity to reduce their carbon footprint. These eco-friendly vehicles also typically require less maintenance because they have fewer parts. Manufacturers are now finding ways to design them so they go farther on a single charge and they're packing their new models with a whole range of other innovative features. Here's a peek at a few of the electric RVs that are now in the concept stage:
Being promoted as the first all-electric zero-emission motorhome concept from a major RV manufacturer, the e-RV was introduced at the Florida RV Super Show in January. It incorporates an advanced drive train and battery package that also powers all of the coach's living area systems. Other key features include appliances designed to optimize energy use while maximizing comfort and functionality, the use of eco-friendly and sustainable materials, the availability of high-performance wireless connectivity, and the flexibility to charge the e-RV at home, at the campground or at a dedicated charging station. Its industry-standard 86-kWh battery can provide a range of 125 miles while powering on-board systems, a range that Winnebago says will meet the needs of the majority of new RV buyers who prefer to make trips under 200 miles.
Also introduced at the Florida RV Super Show, THOR's Vision Vehicle claims a best-in-class, 300-mile range powered by a high-capacity battery pack and an integrated fuel cell as well as an intuitive RV experience made possible through an integrated digital cockpit. It also promises a power management system that identifies the number of miles before the next charge is needed and makes it easy for owners to find the next charging station from their phone.
This aerodynamic 22', single-axel travel trailer will be powered by advanced battery technology and is designed to optimize the towing experience with dual motors on the drive axel that work actively to extend towing range. The RV's advanced sensors and stability controls eliminate the need for a weight distribution hitch and this high-tech vehicle will even have the capability to be remote-controlled for easy hitching and positioning on the campsite.
This Brevard, N.C. travel trailer manufacturer is partnering with Zeus Electric Chassis, Inc. to create a 100 percent electric motorhome line. The initial 25' concept vehicle features DC Fast and Level 2 charging for a range up to 400 miles, all-wheel drive military grade axles, independent front and rear coil spring suspension and liquid-cooled permanent magnet AC motors.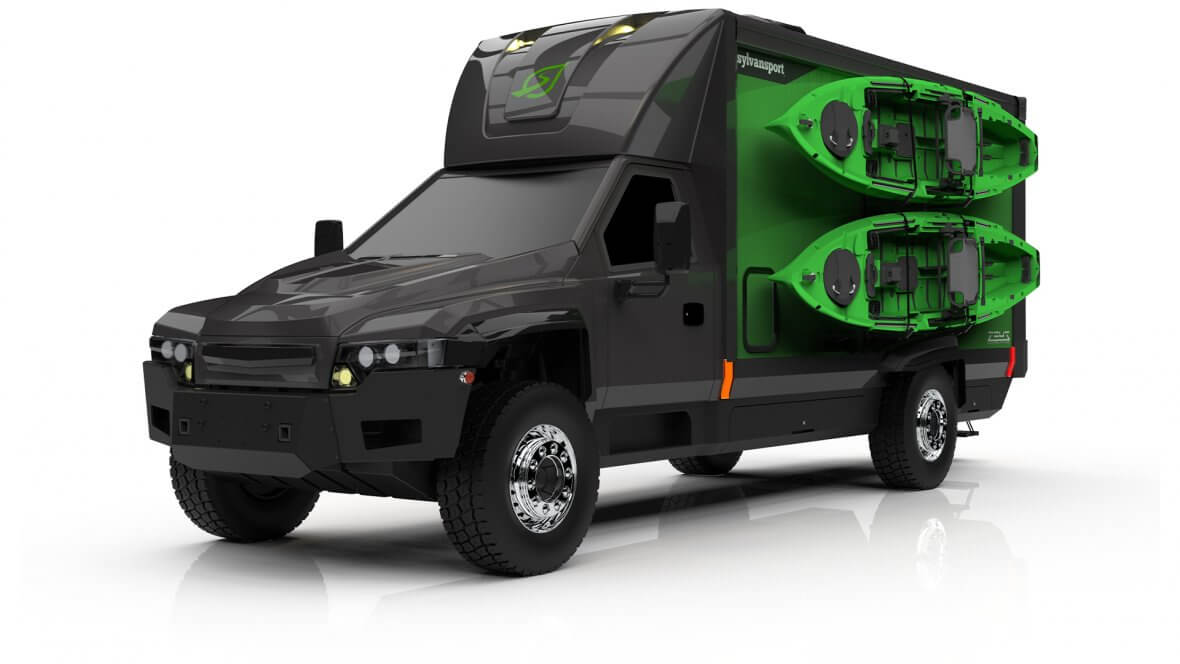 Without a doubt, more electric RVs are on the way, which means more of them will likely start showing up at your campground. So if you haven't done so already, you may want to start looking into installing electric RV charging stations so you can be prepared to welcome this new wave of eco-friendly RVs. For more resources on EVs, electric RVs, and how to prepare your park, login into the online learning management system for National ARVC members and search "electric".